Sinister and Pesky
Be on the lookout for the Medicine Hat Pediatric Dentistry's Most Wanted! They're the most notorious smile stealers around. The Smile Sleuths at Medicine Hat Pediatric Dentistry have battled these three villains for years and now we need your help to make sure they don't infiltrate your smile! Read on for more information on how to arm yourself against their nefarious ways.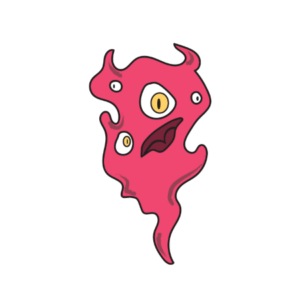 "Gingi Jim"
Gingivitis James
You know Peter Plaquer's been lurking around when you find a soft, sticky film on your teeth. Watch out! Leave it on too long and it can turn your teeth yellow. The millions of bacteria that make up Peter Plaquer can also cause tooth decay and gum disease. But don't worry! Your trusty toothbrush and faithful floss are the most powerful weapons you have when fighting Peter Plaquer. Peter hates the way they erase his hard work at making your smile dim and your mouth less healthy. Make sure to brush and floss twice a day to keep Peter Plaquer at bay.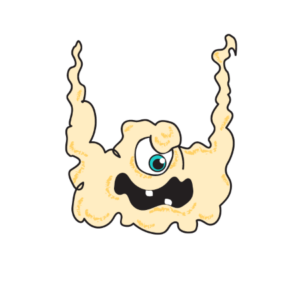 "Plaquer Pete"
Peter Plaquerton
Medicine Hat Pediatric Dentistry's second most wanted is Jim Gingi is a sneaky nemesis who can bounce around in the sugars left behind in a dirty mouth. Gingivitis, aka "Jim Gingi", is a mild form of gum disease that weakens your teeth's enamel, making it easier to damage your teeth and get cavities. Regular brushing, flossing, and visits to your favourite pediatric dentist in Medicine Hat are the best ways to combat Jim Ginigi's plan to take over your teeth. Keep up the good work!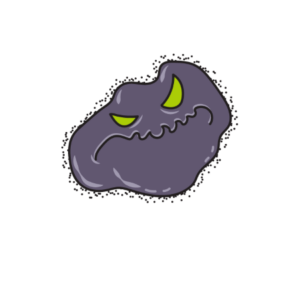 "Cavity Carl"
Carlton Cavity
Cavity Carl is the meanest of Medicine Hat Pediatric Dentistry's Most Wanted. Cavity Carl is a master of hide and seek and loves to drill into tiny holes in your teeth to hide from your trusty toothbrush. But you have the tools to seek out Cavity Carl and stop him in his tracks! With your faithful floss and minty mouthwash, you can flush out Cavity Carl and ruin his plans to hide in your teeth. Remember to do this twice a day to beat Cavity Carl at his game of Hide and Seek.
We're counting on you to help us lock up the Medicine Hat Pediatric Dentistry's Most Wanted by not letting them hide in your mouth! Keep brushing and flossing, little heroes. We need your help!
Why Choose Medicine Hat Pediatric Dentistry?
Child-Friendly Office
We strive to make each patient comfortable in our fun and interactive practice. Our child-friendly clinic is equipped with gaming stations, televisions, and a baby play area.
CONVENIENT LOCATION
Our clinic is conveniently located in the South of Medicine Hat. We offer free parking and the clinic is also accessible by public transit.
DIRECT BILLING OF INSURANCE
Our clinic offers direct billing for pediatric dental treatments. Our staff is happy to help you with your insurance claims and paperwork.
CUSTOMIZED TREATMENT
Our pediatric dentists are happy to answer all your questions about your child's oral health and dental treatment.
DEDICATED SPECIALISTS
Our pediatric dentists are committed to providing you and your child with specialized care to make each visit a comfortable one.